Biloxi Top 5 Free Coupons for September 2013
Welcome to the Top 5 Biloxi Coupon List… only here at BiloxiCoupons.com! (Copied from Las Vegas Coupons) On a monthly basis we will list the Top 5 Free Biloxi Coupons, Deals, and Specials. The list will be updated monthly and will include Biloxi Hotel, Buffet, Casino, Show, Travel, and other coupons.
#1 – Dine and Unwind Package: $350
Relax and recharge at Treasure Bay!
Package includes:
one night deluxe accommodations
dinner for two in CQ
two in-room massages
breakfast buffet for two
VIP check-in and late check-out.
#2 – Margaritaville Biloxi Buy One Dinner Buffet, Get One Free
Buy One Dinner Buffet, Get One Free – 7 Days a Week
This is probably the best buffet deal we have seen in a long time.
Featuring Crab Legs and Prime Rib nightly! Only $16.99*
*Both parties must be 21 years or older and a Players Club member. Does not include tax or gratuity.
Margaritaville Biloxi
160 5th. Street
Biloxi, MS 39530
#3 – Free Birthday Dinner at Hard Rock Biloxi during your Birthday Month
This is an easy deal to take advantage of, no coupon required. Use to be a buffet, not sure if it is still a buffet or a dinner coupon.
You say it's your birthday? Don't forget to stop by the Hard Rock Casino for your FREE birthday dinner!
Can't make it on your birthday? No problem! The Hard Rock will serve your free dinner on any one day during your birthday month.
Must be an Encore Players Club member. See Players Services for complete details. Celebrate your birthday with a free dinner from Biloxi's Hard Rock Casino.
#4 – Get a Buy-One-Get-One-FREE Breakfast or Lunch Buffet at Golden Nugget
Golden Nugget is the previous Isle of Capri…
Tuesdays and Fridays in The Buffet
Swipe your Players Club Card at the kiosk near the players club to receive a buy-one-get-one-FREE Breakfast or Lunch Buffet on Tuesdays and Fridays
Must be 21 and Players Club member. Not valid with other offers or comps. Non-transferable. One offer per person per day.
#5 – Palace Buy One Get One Free Buffet
Buy one buffet at the Palace and get one free!
2 Lunch buffets for $6 each
OR
2 Dinner buffets for $10 each
Offer is valid Tuesday-Friday in may. Players Club card is required and must be presented by both diners. Club membership is free.
#6 – IP Biloxi – Book Early and Save Up to 20% Off!
Save 10% on select dates in August, 15% in September and 20% in October.

#7 – IP Biloxi Chill Packages
Green Package
Seating for 8-10*
6 Drink Tickets or 10 Beers
Price: $100
Red Package
Seating for 8-10*
6 Drink Tickets or 12 Beers
Bottle of Korbel or Mondavi Wine
Chocolate Covered Strawberries or Imported & Domestic Cheese Tray
Price: $150
Seating for 8-10*
6 Drink Tickets or 12 Beers
Bottle of Moet Chandon
Cake, Cupcakes or Chocolate Covered Strawberries
Imported & Domestic Cheese Tray
Price: $250
Seating for 8-10*
10 Drink Tickets
Bottle of Moet Chandon
Chocolate Covered Strawberries
Imported & Domestic Cheese, Charcutière Meat & Fruit Tray
Price: $350
Black Package
Seating for 8-10*
10 Drink Tickets
Bottle of Dom Perignon
Cake or Cupcakes
Imported & Domestic Cheese, Charcutière Meat & Fruit Tray
Luxury limo service to and from home (one destination please)
Price: $600
Reserve your VIP PARTY in CHILL today! Call 888-946-2847 x3477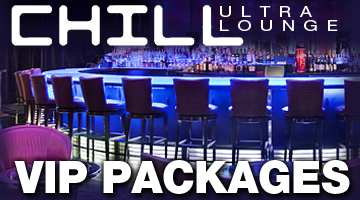 You may also be interested in: